The LF-Z Electrified Concept is the first Lexus to be built on Lexus' new all-electric platform. With a predicted 600 km range, this crossover can accelerate to 100 km/h in just 3 seconds. Its 4-wheel driving force control technology, known as "Direct4", and steer-by-wire system revolutionize how a driver connects with the road, resulting in a vehicle that is an extension of your will. Equipped with proprietary AI technology, LF-Z is capable of learning a driver's preferences and habits, acting as a lifestyle concierge to enhance safety, security, and enjoyment on every step of every journey.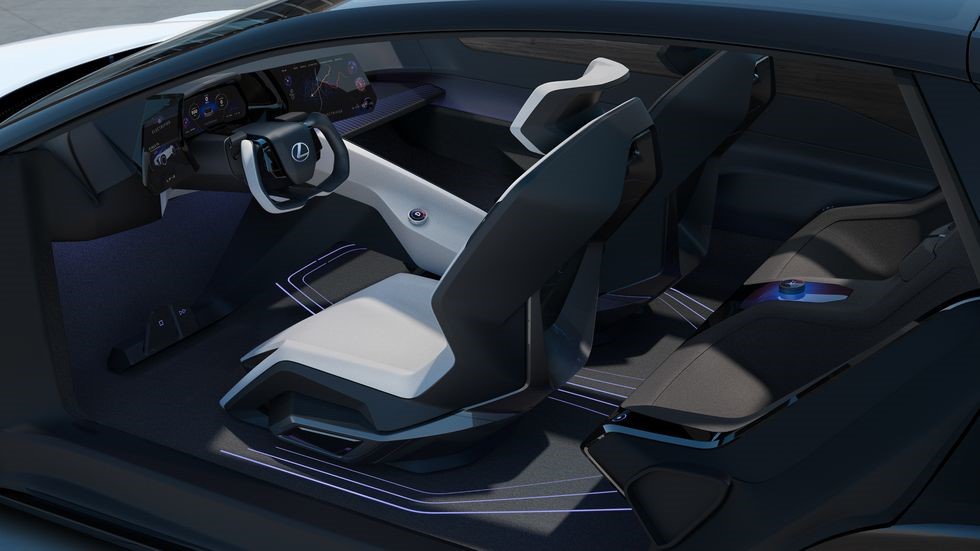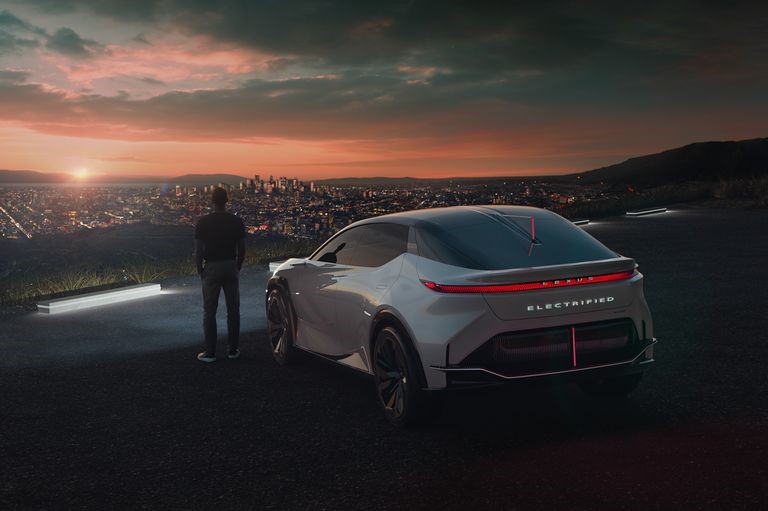 To embody to an even higher degree Lexus's human-centered approach, the cockpit is designed around the concept of "Tazuna", the Japanese word for "rein". Inspired by the relationship between horse and rider, who communicate through a single rein, steering wheel-mounted switches and the vehicle's head-up display have been highly coordinated to create a space in which functions – from navigation to drive mode select – be performed without movement of the driver's line of sight or need to operate complicated switches.
With the world premiere of the LF-Z Electrified, Lexus is accelerating its development of advanced vehicles to meet the diversifying needs and lifestyles of Guests around the world. Click the link below to view the reveal of the LF-Z Electrified, and to register for updates on future Lexus EV models.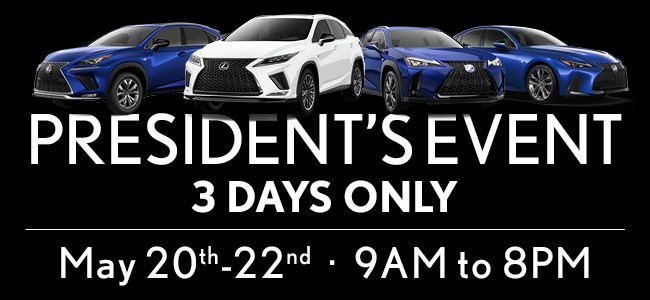 The Annual Lexus Downtown President's Event is Almost Here!
Rates as low as 0% on lease and finance*
Delivery credits up to $3,000*
Additional Loyalty Lease and Finance Rate Reduction Up to 2%*
During the President's Event, for three days only, purchase or lease a new or demonstrator Lexus and choose one of these complimentary bonuses:
*On Select Models
4 Year / 100,000KM Extended Care Package
2 Year / 40,000KM Scheduled Maintenance
This event is by appointment only, Thursday through Saturday, May 20th-22nd from 9AM to 8PM. To book your appointment with a
Lexus Downtown Sales Advisor, click below.