Your Lexus vehicle's dashboard is outfitted with a range of indicator icons to help you better understand when there are issues you need to address. To help you decode your dashboard, here's a look at some of your vehicle's most important indicator lights.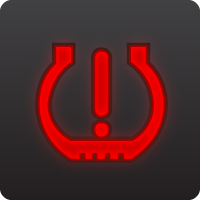 Your tire pressure can fluctuate with the weather, lowering as the temperature lowers. Because tire pressure can affect your ability to control your Lexus, it's important to know when it gets too low. That's where this indicator comes in. When it turns on, you know you need to check your tire pressure and fill your tires up if required.
Considered one of the more common indicator lights, the Check Engine light can allude to a variety of issues. If it's flashing, this typically means there's a serious problem that needs to be fixed immediately. If it's solid, this is a caution and can indicate anything from an issue with your engine's electric systems to your gas cap being loose.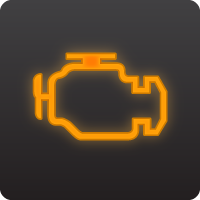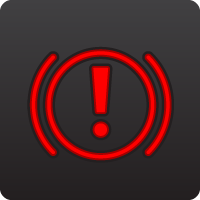 When this icon is illuminated, it typically means that there is an issue with the brake system. Should it light up, stop in a safe place as quickly as possible and call for roadside assistance.
This indicator's appearance depends on the model and model year you drive. It may show up as a red or white icon, along with a message and buzzer. Regardless, it is a sign you have low or abnormal oil pressure. Follow the message's instructions and stop in a safe place immediately.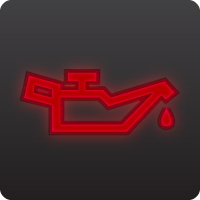 Electric Charging System Warning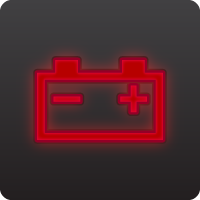 As you drive your Lexus, your battery should be charged. If there is a malfunction somewhere in the charging system, this light will come on. When you see this light, pull over in a safe place and call for roadside assistance.
This icon lets you know when the Brake Assist or Anti-Lock Braking System (ABS) has deactivated due to a system malfunction. This means you should have your Lexus inspected and serviced as soon as possible.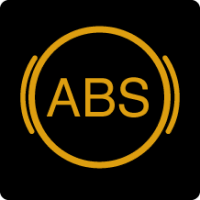 If you need any further assistance decoding the lights on your dashboard, let us know — our friendly

service department

experts here at

Lexus

Downtown will be happy to help.