Why Service At A Dealership? | Toronto, ON

Keeping up with routine maintenance is one of the most important parts of car ownership. When it's time to get your car serviced, you may not know where to take it. Here are some reasons you should schedule your next service with a dealership service centre like ours at

Lexus

Downtown.
When you own a vehicle, you need to take proper care of it. This means keeping up with routine maintenance and recognizing when your vehicle might be experiencing a bigger issue. To help, Lexus Downtown has put together guides to help you better understand what types of issues you should keep an eye out for.
At the Lexus Downtown service centre, our technicians work to keep your vehicle running smoothly. Our expert knowledge allows us to understand your Lexus inside and out and repair it in the most accurate, efficient manner possible. Whether your vehicle needs its regular oil change or you're experiencing other issues, our Service Centre can help.
Genuine OEM Parts

If you bring your vehicle into a dealership, you know you will be getting genuine Original Equipment Manufacturer (OEM) parts. These parts are replicas of the current parts in your car, which means they're measured to fit exactly where you need. Local garages often use generic parts, which aren't made to fit your vehicle perfectly.

Certified Technicians

Well-trained technicians can be found at all types of garages, whether you go to a local one or a dealership. If you bring your vehicle into a dealership, though, the technicians that look over your vehicle are specifically trained to work with your vehicle's make and model. They have expert-level knowledge of your vehicle, which means they can easily identify and treat any issue your car might be exhibiting.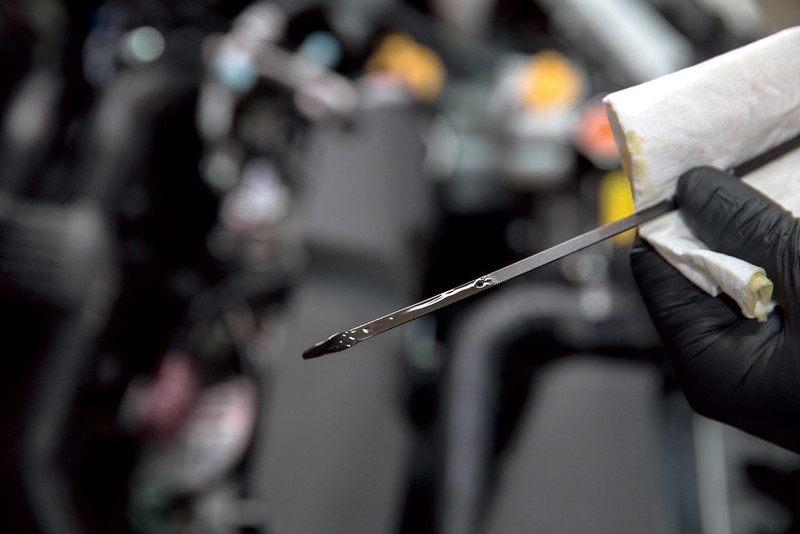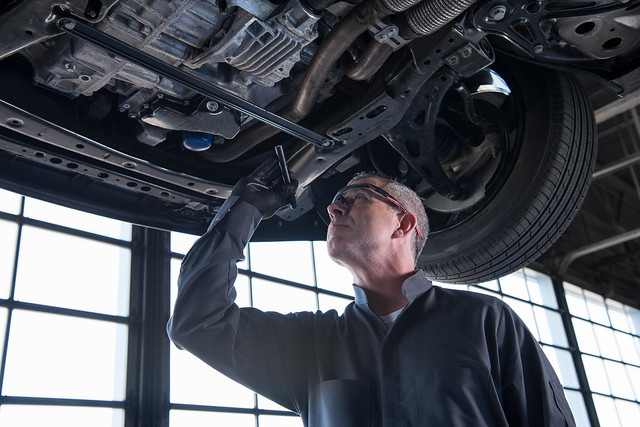 Get the Best Service Possible

You likely want the best of the best working on your vehicle. Our technicians are factory trained by Lexus, which means they know your vehicle better than anyone. Ongoing training helps them stay up to date on the most efficient, accurate way to fix issues or complete routine maintenance, which means you will have peace of mind that your vehicle is fixed right the first time. Here at Lexus Downtown, we also utilize state-of-the-art technology and equipment to make sure your vehicle continues to run smoothly.

Easy Service

When your schedule is busy, it can be difficult to find time to fit in your Lexus vehicle's routine service. That's why we offer valet service drop-off or concierge service pick up. We will come pick up your vehicle from your work or home, service it, and then drop it back off. If you would rather drop off and pick up your vehicle yourself, we will also drive you to and from your work or home to ensure your service experience with us is as convenient as possible.
Warranties
It's likely that your vehicle is under a warranty of some sort, whether you have a brand-new or Certified Pre-Owned model. If your needed repairs or maintenance are covered, you can get them done free of charge at a dealership service department. When done at a dealership, those repairs are usually covered by a warranty as well.
If you purchase a brand-new Lexus, you will receive a warranty with it. This warranty includes:
48 months/80,000 km basic warranty
72 months/110,000 km powertrain warranty

Customer Amenities
Scheduling maintenance into your busy life can be difficult, but Lexus Downtown wants to make it easier for you. That's why we provide you a comfortable, relaxing waiting area if you're planning on staying while your maintenance is completed. We even have a Door-to-Door service, which means we'll pick up your Lexus for maintenance and return it to your home or office after service. We even wash it at no extra charge!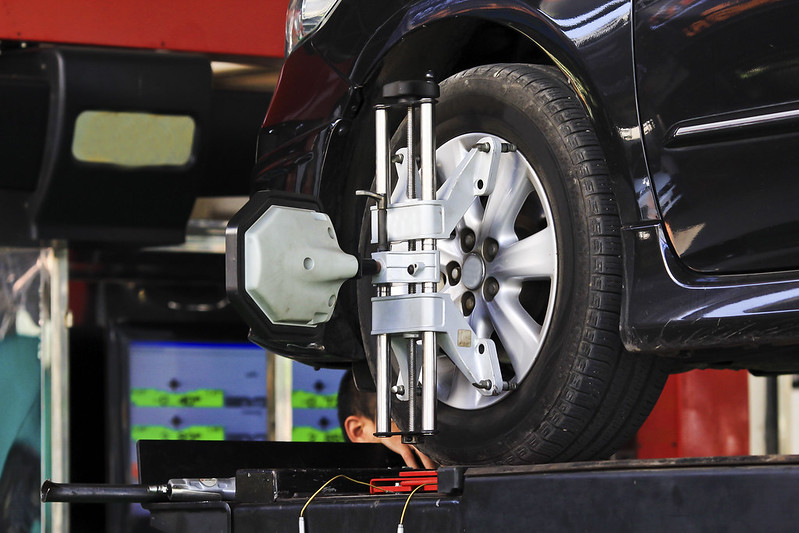 Brake Work
Make sure you can stop your vehicle on a dime when you need to — stay alert for indicators that your brakes need work. This guide looks at the signs your brake system displays when it needs to be replaced, so you can drive with more confidence.
Changing the Oil
Regular oil changes are part and parcel of car ownership. While the frequency of oil changes will depend on the vehicle you own, the benefits you will get from this service stay the same. Read on to learn more about why oil changes are important — and how they can help your vehicle continue to run smoothly.
Tire Care
Your tires help you stay in control of your vehicle, even when the roads are icy or wet. Because of how important your tires are, you need to make sure you take care of them properly. Here's a closer look at the importance of smart tire care.
Replacing Air Filters
There's no denying that city driving means dealing with pollution. Your car's air filters work to ensure neither you nor your vehicle are affected by unwanted particulates in the air. Here's why these seemingly innocuous filters are vital to your vehicle's health — and your own.
Decoding Dashboard Lights
Every now and then, a symbol illuminates on your dashboard — but what does it mean? We've outlined some of the more common dashboard light indicators so that you can better understand what's going on and whether you need to bring your vehicle in for service.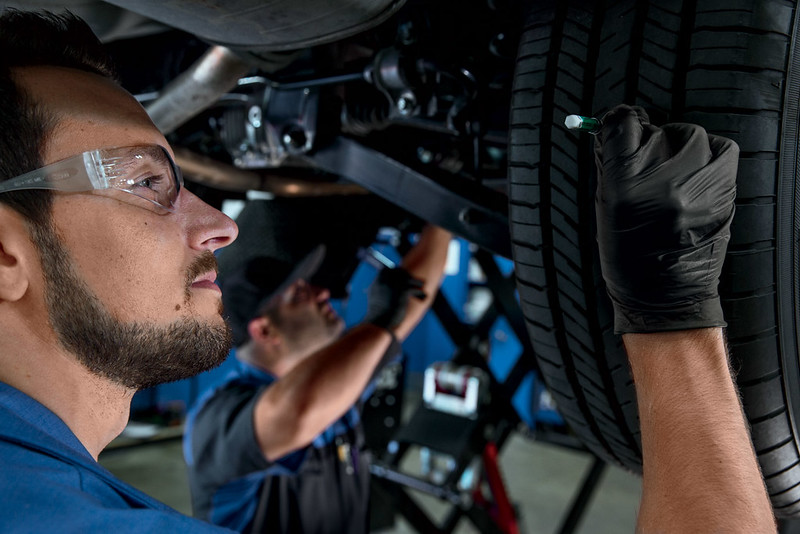 Whether your vehicle is due for maintenance or facing an unexpected repair, our Lexus Downtown service department is here to meet your needs. You can schedule your service visit at Lexus Downtown by calling (416) 603-9153 or by utilizing our online service portal.